23/12/2018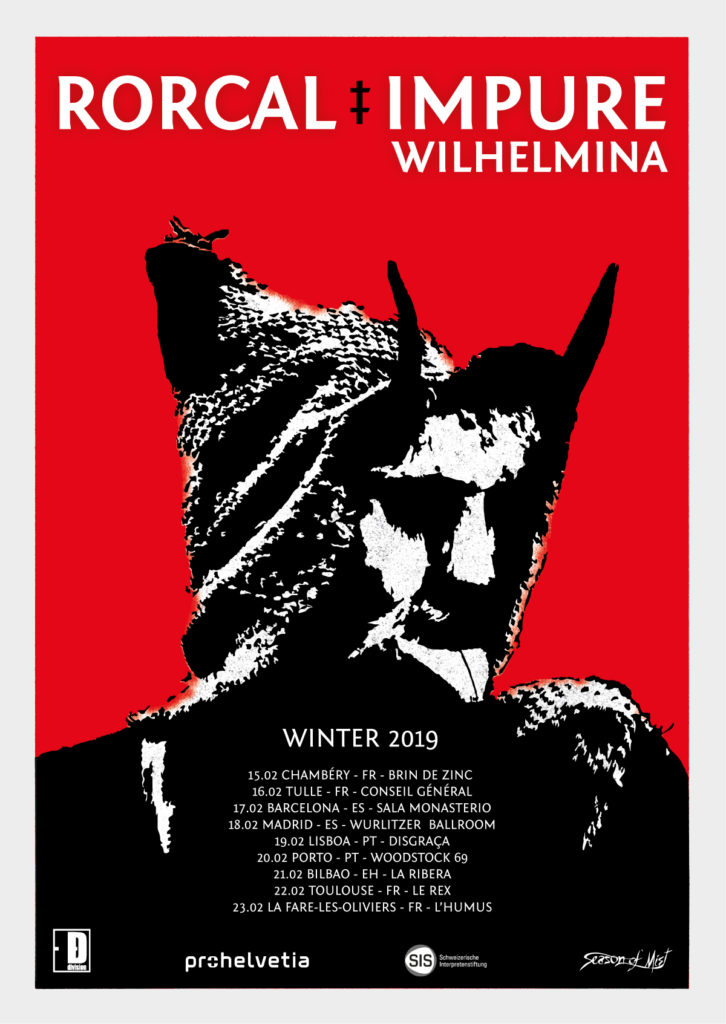 TOUR ANNOUNCEMENT
Thrilled to join forces again with the great Rorcal for a bunch of shows next February! First time ever in Spain and Portugal. Also glad to be back in some French cities where we haven't played for ages. See you all there!
✱✱ WINTER 2019 ✱✱
15.02 Chambéry FR – Le Brin de Zinc
16.02 Tulle FR – Conseil Général
17.02 Barcelona ES – Sala Monasterio
18.02 Madrid ES – Wurlitzer Ballroom
19.02 Lisboa PT – Disgraça
20.02 Porto PT – Woodstock 69 Rock bar
21.02 Bilbao EH – La Ribera
22.02 Toulouse FR – Le Rex de Toulouse
23.02 La Fare-les-Oliviers FR – L'Humus
Thanks to Pro Helvetia & SIS Fondation suisse des artistes interprètes
23/04/2018
We're proud to present you the official video for the song « We Need A New Sun », taken from 'Radiation'. Believe it or not, this is the very first one we made in more than twenty years of existence. Enjoy!
Thanks to Brunelle Gerber for her amazing work.
You can buy 'Radiation' here or download/stream it here (Season of Mist)
You can also visit our shop to get your copy.
Thank you!