Biography
For more than twenty years, Impure Wilhelmina has been creating music on the border between rock and metal. The quartet from Geneva, Switzerland has never been afraid to reinvent itself and push back stylistic barriers, without ever losing its strong identity. Intensity, melody, power and melancholy are the keywords that guide the band's discography, shaping record after record a subtle combination of metal, post-hardcore, new wave and indie rock sounds.
Impure Wilhelmina has experienced many line-up changes over the years around Michael Schindl, singer-guitarist, main composer and lyricist. Founded in 1996, the group quickly built a reputation in the local, then Swiss and European independent scenes. The band has released a 7″, a MCD, a split and six full-length albums (check out releases page).
Since 2001, Impure Wilhelmina has significantly collaborated with Serge Morattel for the recording and the production of their music. It is especially the case for the two albums which can be considered as the keystones of the band's style: I can't believe I was born in July (2003) and L'amour, la mort, l'enfance perdue (2005).
The following record, Prayers and Arsons (2008), marked a new step in their evolution with the input of more rock styled elements. Clear singing has therefore occupied an increasingly important place in the band's compositions, reinforcing their intensity and melodic depth.
The state of mind was similar when it comes to record Black Honey, which was released in early 2014. This album caused surprised and enthusiasm, revealing new multiple aspects in the band's music. Following these reactions, lmpure Wilhelmina signed a worldwide record deal with the renowned label Season of Mist.
From December 2015, the group set about working on new songs, which will give rise to Radiation, their last effort to date. Recorded at Serge Morattel's RecStudio and mixed and mastered by Raphael Bovey (MyRoom Studio), the album was released on July 7th, 2017 on Season of Mist and was unanimously acclaimed by the press and the public.
Impure Wilhelmina performed in many European countries for shows where the emotional panel conveyed by the music is still gaining in intensity.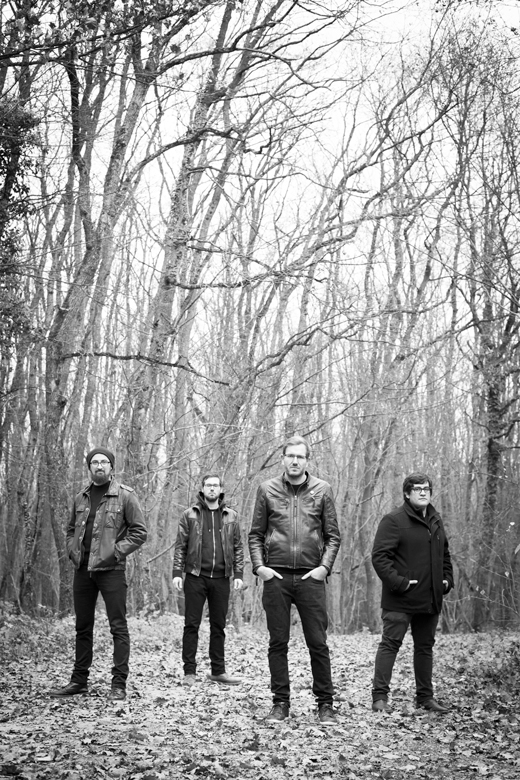 IMPURE WILHELMINA ARE
Michael Schindl | Guitar, Vocals
Diogo Almeida | Guitar
Sébastien Dutruel | Bass
Mario Togni | Drums